MotoGP is the premier class of motorcycle racing, involving both two- and four-wheeled motorbikes. The series was founded in 1949 by the Fédération Internationale de Motocyclisme (FIM), with headquarters in Mies, Switzerland. Since 2000, it has been governed by the FIM under commercial rights sold to Dorna Sports, a subsidiary of media conglomerate Grupo Prisa.
The leading period for Grand Prix motorcycle racing was from 1949 to 1962. During this period before World War II motorcycles had been used only as transportation or for recreation. In 1949 when road racing was banned in many countries including Germany due to post war regulations on materials used in manufacturing motorcycles they became popular again all over Europe as a means of competing against cars on open roads.
The history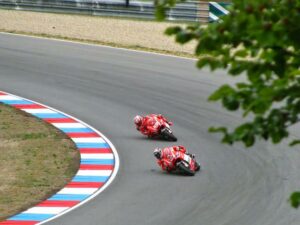 MotoGP is governed by the Fédération Internationale de Motocyclisme (FIM), which has been around since 1904.
The FIM is a member of both the International Olympic Committee and the International Council of Sport Science and Physical Education, which means they have some serious clout when it comes to motorcycle racing. One reason for this might be that their races are broadcasted on television worldwide and attract millions of viewers every year!
Technical regulations
The technical regulations are designed to assist the rider, who must be able to control all aspects of the motorcycle, including stopping and turning.
The following rules apply:
The motorcycle must be a four-stroke, 500cc bike weighing at least 157kg with a minimum fuel capacity of 21 liters.
The motorcycle must have a minimum fuel consumption of 4.5 liters per 100km, which means that it can't just cruise around the track without really giving it some juice!
Some more rules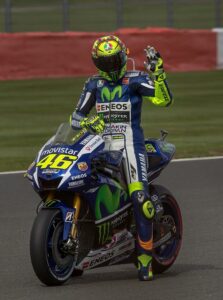 We've covered some of the basics of MotoGP, but there's more to know. For example, each rider must finish every race in order to be eligible for points at the end of the season. Riders also need to take part in all races throughout a season in order to qualify for championship points.
This means that riders' injuries can have an impact on their overall ranking. Imagine if one of two riders was injured early on in the season (or even during practice) and couldn't compete until late into it? That would leave them with fewer chances than others competing throughout.
The winner at each race will receive 30 points while second place gets 25; third place receives 20 and fourth place gets 15; fifth place gets 10—you get it now!
The popularity is increasing
While it's true that the number of fans who watch this sport remains relatively small compared to other professional sports, MotoGP is making some headway in terms of popularity. In fact, TV viewership is increasing every year and event attendance figures are also rising steadily.